Facial washcloths can seem like such a minor thing, even in your bathroom, but they really are an important part of getting your bathroom up to tip top shape. Having a washcloth just for the face is sanitary, practical, and yet another opportunity to organize things in a way that makes sense and provides a slightly higher quality of life than just going the one towel for everything route.
A good facial wash cloth is a must-have for any bathroom and by going for high quality facial wash clothes that are made from top notch materials, you can transform the experience into something that goes from morning or evening chore into something you actually look forward to. After all, small improvements can make a massive difference when done correctly.
I grew up with some pretty ratty and grungy wash clothes, but when you love in a poor rural area and grow up in a poor family that does indeed tend to happen. I also grew up thinking washcloths were just cheap and there was no difference between a worn through ragged piece of cloth and one of the expensive brand new washcloths.
I couldn't have been more wrong!
But while I'm a huge fan of Egyptian Cotton and several friends I've talked to say nothing beats Turkish Cotton, not every material is the same and not every brand is the same. Several factors have to go into determining what the best washcloths are for your home bathroom.
Read on to find out about the best face washcloths of every type and to figure out which one is best for you and your bathrooms!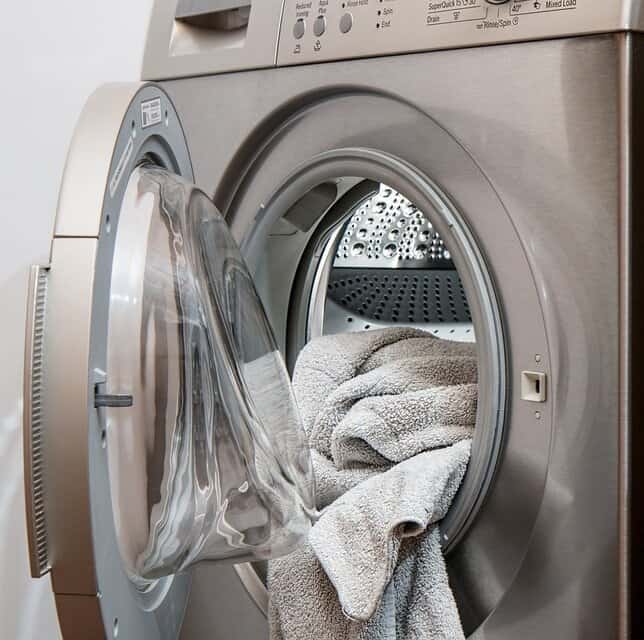 Should You Spring for Egyptian Cotton or Turkish Cotton?
Another way to phrase this question is: Is it worth the extra money to buy face washcloths that are made from a high-quality cotton like Egyptian or Turkish? Based on my personal experience the answer is a resounding yes. While there are still arguments among those who love Egyptian cotton versus those who love Turkish cotton, there's little argument that these two types of cotton are a much higher quality than others.
Towels made from these types of cotton are softer, absorb water better, and are simpler on the face. They just provide a better overall experience.
This goes for comfort, as well as for water absorption. If you've never enjoyed the benefits of Turkish or Egyptian cotton, you're definitely missing out. If you have the budget, spending a little bit extra on high-end wash clothes really is worth it.
So the short answer is: 100% yes. If you can afford Egyptian Cotton or Turkish Cotton towels and wash clothes you should absolutely make the purchase. These are better towels and wash clothes in every measurable way.
Why Buy a Turkish Cotton Wash Cloth?: These wash clothes are softer, better at absorbing water, and gentler on your skin. They are next level when it comes from bringing comfort from the simplest of actions like wiping your face. All of these are major positives and good reasons for wanting a better wash cloth.
Best Overall Facial Washcloth Option
There are multiple options and believe it or not this has actually been the topic of debate among me and some friends, mainly because we're that painful combination of "getting old" and liking nice things. So the debate between Egyptian Cotton vs Turkish Cotton, microfibers vs bamboo, and all the other topics in between. If you want to know what the best washcloth options then you've come to the right place.
The first one we'll start off are the washcloths that are generally considered the best overall. If you don't need a super tight budget then my in-depth research says all signs point to Chakir Turkish Linen facial washcloths are the ones you want to go with.
Chakir Turkish Linen Facial Washcloths
While I have a soft spot for my Egyptian Cotton towels since that was the first time I had experienced a premium towel via Egyptian Cotton, it's hard to argue against the Turkish Cotton and Turkish linen facial wash cloths that are widely available. There's a reason these are referred to as luxury wash cloths and used by high end hotels/motels across the world.
Chakir facial wash cloths are just frankly next level. They're softer than any others I've ever tried (and granted I have a thick beard, but I have that weird combination of thick facial hair and sensitive skin), and anytime something can make a mundane action and make it actively enjoyable, that's a good purchase.
These are widely available and come with a fluffiness that will blow you away if you haven't experienced it before. Even for those of us who have experienced the high level softness, comfort, and fluffiness of really good towels or wash cloths, there's no question that these stick out as being among the absolute best available out there.
If you can afford them, do yourself a favor and stock your bathroom and if you want some credit with guests, get some for your guest bathroom, as well, so your guests can have the same positive experience.
Pros from Personal Experience
One of my good friends referred to these as "makeup wash clothes" because she informed me they were great for wiping the face after wearing makeup for the day without ruining the wash cloths – I guess the colors and absorbent features just take care of that better than the average wash cloth
Larger than the small cheap wash cloths many of us are used to
Very soft, very good at washing the face or absorbing water off the face when drying
Cons from Personal Experiences
They do shrink a small amount after the first washing. I wasn't completely sure of this at first, but after comparing this to another freshly bought set, there is a small amount of shrinkage. Not enough to be a huge killer, but worth noting.
The thickness could be a little better, which is the biggest con with a bit of shrinkage.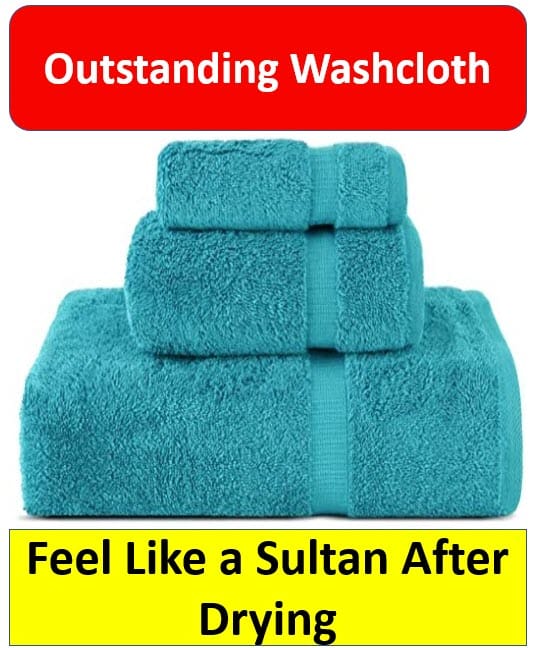 These come in a pack of 4, which is a nice touch because who wants a single bathroom towel? I know I say this with some degree of irony as the first time I ever bought an extra large Egyptian Cotton Towel it was expensive compared to other options so I tried it out with one…but if I'd had any idea at all of just how comfortable and amazing that towel was, I would have dropped the money on a set of four (at a minimum) from the get-go.
Don't make the same mistake I did when you go to buy some Turkish cotton towels – go for the four-pack right off the bat.
Best Facial Washcloths from Egyptian Cotton
While there are many who believe that Turkish cotton is better than Egyptian cotton, and by most measurables that does appear to be true, it's important to note this is like comparing the best NFL quarterback of all time versus the second best NFL quarterback of all time. You're going to win either way, and both a great, but that does mean that while I am personally a HUGE fan of Egyptian cotton, the absolute best Turkish cotton wash cloth is going to edge out the facial wash clothes made of Egyptian Cotton.
Why Buy An Egyptian Cotton Washcloth? Egyptian Cotton is some of the best in the world, and arguably is only topped by Turkish Cotton. Egyptian cotton is soft, comfortable, and does a great job wicking moisture away. These are some of the best wash clothes out there and are a clear and noticeable step up from anything that isn't made of Turkish Cotton.
I have more personal experience with Egyptian Cotton than I do with Turkish Cotton, and I'm a huge fan. Egyptian Cotton facial washcloths are amazing and if you've never had more than the average or basic wash cloth, this is a MASSIVE upgrade over your average setup.
There's an added bonus to going the Egyptian route with your bathroom. Ever since Turkish Cotton became the new "King Cotton" so to speak, Egyptian became a little bit more affordable. It's still not cheap by any extent, but you can get larger sets for a very reasonable price – especially when you take quality into account.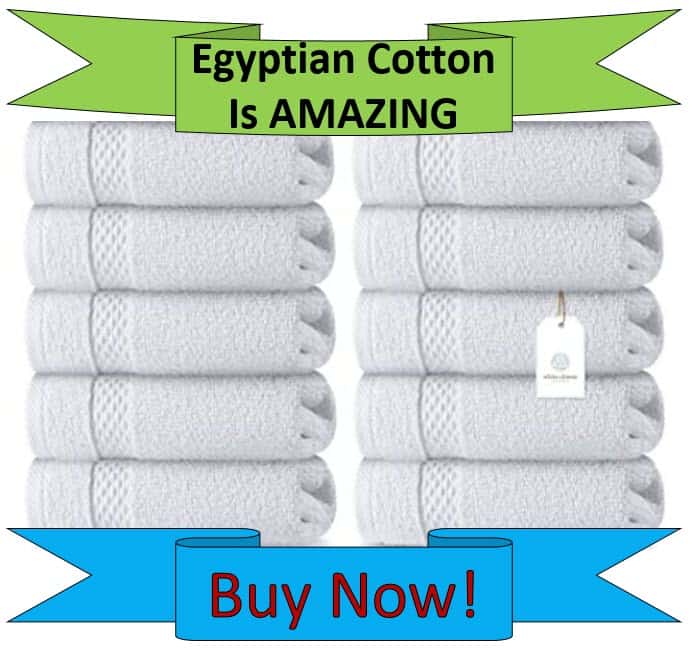 Best Bamboo Facial Washcloth (for the Environmentally Conscious)
Bamboo inspired wash cloths are not things I was very familiar with, but they are a relatively new ideas on the market with the marketing that they are an Environmentally-friendly option as bamboo is much less harsh on the Earth than cotton, and they have done a surprisingly good job of figuring out how to make a washcloth from bamboo that is comfortable.
I know that last sentence sounds crazy, however when I did more research and started reaching out to some friends who bought some, I was very pleasantly surprised about what I heard and by how much they liked these wash clothes.
Why Buy A Bamboo Washcloth? Because they are the perfect choice for consumers who are environmentally-conscious and want to buy products that are green friendly without having to sacrifice the level of comfort and utility you have come to expect from a decent washcloth.
While these might not hold up compared to Egyptian or Turkish Cotton, neither do any other materials. So how does Bamboo hold up to your standard cloth or flannel washcloths?
In my experience trying out several, they aren't going to be the same level as the really high end cotton ones, but they are often better than cheap flannel or average cloth washcloths. This is great news if you want an environmentally friendly option that still provides a great comfortable in-bathroom experience. I haven't tried out many different bamboo washcloths, but my favorite among those I tried were JEFFSUN bamboo face washcloths, which were mentioned to me by every expert I talked to.
They weren't always the top choice in the list but they were always mentioned as being one of the better brands out there, and I like that consistency. They felt really good to me, and to know they are on the short list of pretty much everyone I know who specialize in bamboo products or bathroom products, that's reassuring enough that I'm willing to put that in as the recommendation.
What Are The Best Flannel Bathroom Washcloths?
Flannel is a classic material that has long been used for washcloths and is probably the nicest material many of us who grew up in working class or even middle class homes are familiar with. In my experience brand doesn't matter as much here so much as whether they are cheap, normal, or premium quality, and it's generally pretty easy to tell with a feel test.
The best flannel washcloths should be at or close to 100% cotton, and you should look for one that feels comfortable. If you're doing research on specific brands also look for one that absorbs liquid extremely well. Yes, believe it or not, there are washcloths that struggle to absorb liquid, which really limits their usefulness, not to mention how long they're likely to last in common use conditions.
While I haven't gone back to using flannel since discovering the joys of Egyptian cotton, I've done some research and it does seem that one thing that pretty much everyone agrees on is this: the legitimately cotton flannel cloths are much better than the synthetic cotton or blended cotton materials.
So look at that manufacturer's tag to see what you're getting and it might be worth putting an extra buck or two even if you're on a budget to move from a synthetic cotton washcloth to a flannel washcloth made from 100% cotton.
Anything Else To Consider With A Bathroom Washcloth?
There are many factors that go into picking out the specific type of washcloth that is going to work best for you, but it's fairly easy to reduce the process down to a few basic things to look for.
My short list when shopping is:
Are the washcloths comfortable/Do they feel soft?
Do they have a good reputation for being very absorbant?
Do I like the color? (Look they're going to be in your bathroom – you should get what you like)
Were there any red flags from checking reviews online?
Are they in my price range?
That's it. Five things to ask, and if some bathroom washcloths I'm looking at either for myself or as a gift fail any one of those five points, it's an automatic disqualification and I move on to look at another option. There are enough really great bathroom washcloths out there that it makes no sense to settle for something that is inferior.
Isn't a Wash Cloth Just a Wash Cloth?
Time to hit that odd Irish/Scottish accent mix to say this in full exasperation "Haven't ya been listening to a single word I've been sayin'?"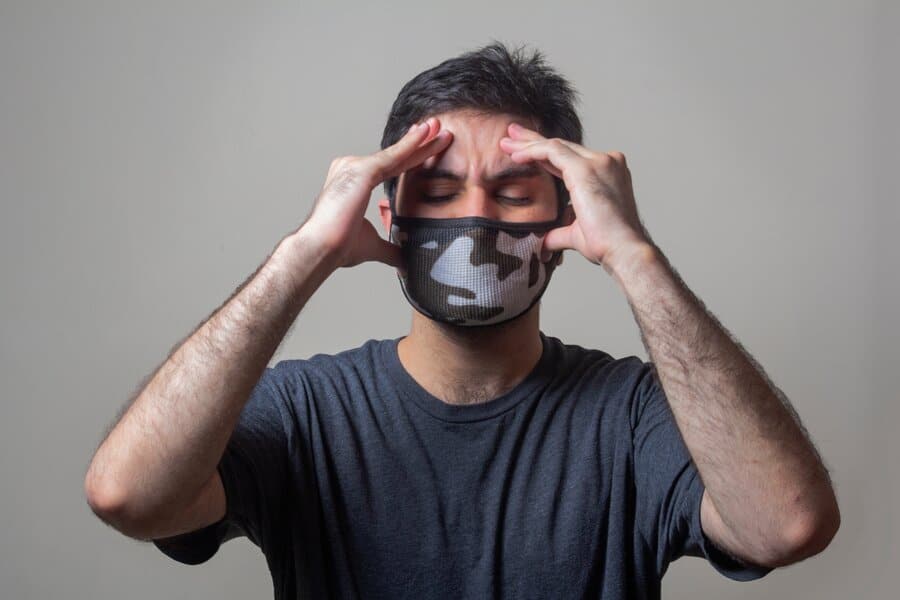 No, a wash cloth isn't a wash cloth. There are massive differences between the various washcloths out there and yes this does make a difference. Not only will you feel better each time using these because the little bits of luxury like this matter and compound in amazing ways in your day-to-day life, but if you are younger and looking for female attention, they notice details like having a comfortable, soft, and nice washcloth or facial towels versus a threadbare blue cloth that you can see through that looks like it will brillo pad your face.
Get yourself some nice washcloths. For everyone's sake.
Finding The Perfect Bathroom Washcloths
Picking the right face washcloth doesn't have to be a major endeavor. While many people make due with basic washcloths, and for many people they're good enough, going for a better face washcloth is a great way to improve your quality of life. They are soft, comfortable, and easy on the face. While not a necessity, they are a vast improvement and many people used to using something cheap and coarse are going to be surprised by how much of a difference having good facial washclothes can make.
If just a few extra dollar results in a better mood, cleaner face, and wash rags that hold up against the test of time, then why wouldn't you? It's amazing how much of a difference the little things in life can make and great bathroom washcloths are a small way to get big results. Even if you don't notice it with each individual use, the extra comfort and softness, the extra feeling of being refreshed, trust me, it adds up.
Other Articles You May Enjoy